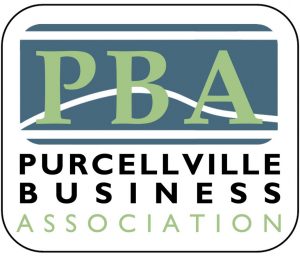 Highlights from March 14th Luncheon
March 21, 2023

Categories:
Welcome by Erin Rayner, PBA President
Purcellville Happenings presented by Brian Morgan:
P'ville Music & Arts Festival 4/29/2023 looking for sponsors.
Williams Word – Town Update:
With a vote of 5-2 the Park & Ride Mayfair connection was passed.
Search committee established for a new Town Manager.
PPD getting body cams.
Budget season is starting. Tax rates. 0 based budgeting.
Elysium Axe – Wednesday nights PBA night. Chance to advertise your business and sponsor.
Membership: No new members
Communications: PayPal issues being worked on.
Guests: Kurt Bowman, Purcellville Baptist event camp.
Chiropractor
Spotlight Speaker: Christopher Hansford, Virginia Citizens Armory
FFL 2019, Formerly Govt Affairs. Sell, Build, Training. Credits PBA for their company moving to P'ville.
What the Industry Looks Like And How to Help your Small Business Panel Discussion
Presenters:
Grant Wetmore – Commercial Real Estate, 20 years banking Commercial lending, consulting group.)
Jason – Insurance & benefits specialist, P&C
Colleen – sunrise strategies owner, actuary science degree, 20 years
Ted – BCT, banking for 30 years
Paul – Atlantic Union, Economist, 2012 banking, 2019 Purcellville.
Linda – Palladin Real Estate, 30 years lender
Commercial Real Estate stats:
Lo. Co. highest $ per sq footage

LoCo $404 sq ft – Low inventory

30 – 60 days for closing on residential purchases
580 +/- (avg. 18 months) for closing on commercial purchases.
Pre covid things different
6/7 listings in P'ville area (investment properties)
Banks – new business starting/capital needed/lack of inventory. 504 10%
6% interest going into own space. Need atty.
-evaluate business (buy/sell agreement).
Key Man Life Insurance – transfer of ownership.
– Benefits for employees
– benefits specialists
– Retirement plans
– key things for prospective employees
-Final Words:
– Business evaluations
– Commercial Real Estate purchase
– separate LLC
– leased space interest (triple net lease)
-Spotlight for April luncheon – Laura Ares