Mission Statement
We represent the business community of Purcellville, Virginia, the fastest growing town in one of the fastest growing counties in America. Join us as we band together to: Grow Our Businesses, Voice Our Opinions and Plan for Our Future. Learn more about the PBA.
Who We Are
The Purcellville Business and Professional Association (PBPA) is an organization of business and individuals that come together to advance and promote the economic, industrial, professional, cultural, and civic welfare of the Town of Purcellville. Share our Sense of History.
Member News, Views & Events
PBA ON DECK

: It's time for the 2014 PBA Annual Officers & Directors Installation and Awards Banquet on Thursday, March 13th, 6-8:30 p.m. at the Loudoun Golf & Country Club! This gala event is always a fantastic gathering that allows us to not only socialize with fellow members, but also partners, spouses, co-workers and

…
The Purcellville Business Association invites you to join in a joyful noise (that's debatable!) by singing your favorite song while helping us raise money for the PBA High School Scholarship Fund. Here's how it works: you choose a song for everyone to enjoy (or cringe at, your choice!), or assemble five folks to perform as …
PBA Facebook Page Taking off!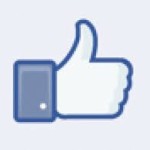 The PBA's Facebook page is getting solid traction with followers — the number of folks following our site doubled in two months — but we need your help! Please invite your fellow Purcellville residents, neighbors, friends, family and business owners to "Like" our Facebook page. Our goal is to ultimately provide timely, relevant and useful news and information that will help our community get to better know and engage each other.
So, if you haven't already, please "Like" our page. You can then invite friends from your own Facebook network to jump on our site. The more exposure the PBA page gets, the more helpful we'll become to members and the Town. Thank you! Get started!