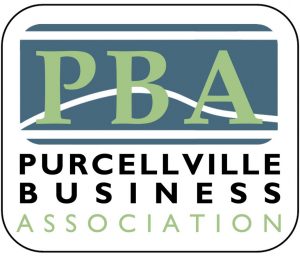 Highlights from February 14th Luncheon
February 23, 2023

Categories:
PBA February 14th Luncheon : State of the Town at Loudoun Golf & Country Club
Welcome made by Erin Rayner, PBA President
Reminder about a collection drive for Committee for Dulles from Mary Gayle Holden. Committee for Dulles will be having an Open House on Thursday February 23rd from 3p – 6p. https://www.committeefordulles.org/events/cfd-open-house-food-drive to register.
January highlights thanking our sponsors and award winners.
Our February spotlight speaker Ted Argleben with BCT. Ted opened with some corny jokes and spoke about leadership lessons he learned from Dale Carnegie:
Begin with praise and honest appreciation.
Call attention to people's mistakes indirectly.
Talk about your own mistakes before criticizing the other person.
Ask questions instead of giving direct orders.
Let the other person save face.
Praise the slightest improvement and praise every improvement.
Williams Words was provided by Purcellville Town Councilwoman Mary Jane Williams. Budget review. Revenue Up. Expenses down. Utility rates up. New businesses coming into town. A writ has been filed over council appointment.
February speakers "State of Business in Western Loudoun":
Jennifer Sigal with Visit Loudoun – DMO for Loudoun Destination Marketing Organization. QR code for community events. Bring businesses together. Put Loudoun on the Map. Making Loudoun a Must Visit destination. KC showed a video made to promote Purcellville. Talked about tourism awards. Work within CTA 1x @ month.
KC Tregoning with Loudoun Economic Development – work with different industries in Loudoun County:
site selection – finding the perfect space
ombudsman services – Town/County liaison
workforce – lot of impact
Committee updates:
Events: Beth said it V-Day & Taco Tuesday means she has a lot to tacobouot. Wednesday nights business hosting available at Elysium. 6p-9p
Treasurer: Very important for people to preregister so we can make sure Club has enough food and staff for everyone. Reminder of Annual renewals.
Communications: Website for renewals. Directory updates.
New members: Tom Corney – Stoneleigh Golf
Peter Holden – Soil Conservation District
Upcoming events: Tree of Life fundraiser at Elysium 3/11.
Friday Night concerts – Town of Purcellville
Raffle Winner Mary with View of Heaven who donated the proceeds back to the scholarship fund. Next Luncheon is March 14, 2023, and Christopher Hansford with Virginia Citizens Armory is the spotlight speaker.