September Candidate Forum Luncheon
September 11, 2019

Categories: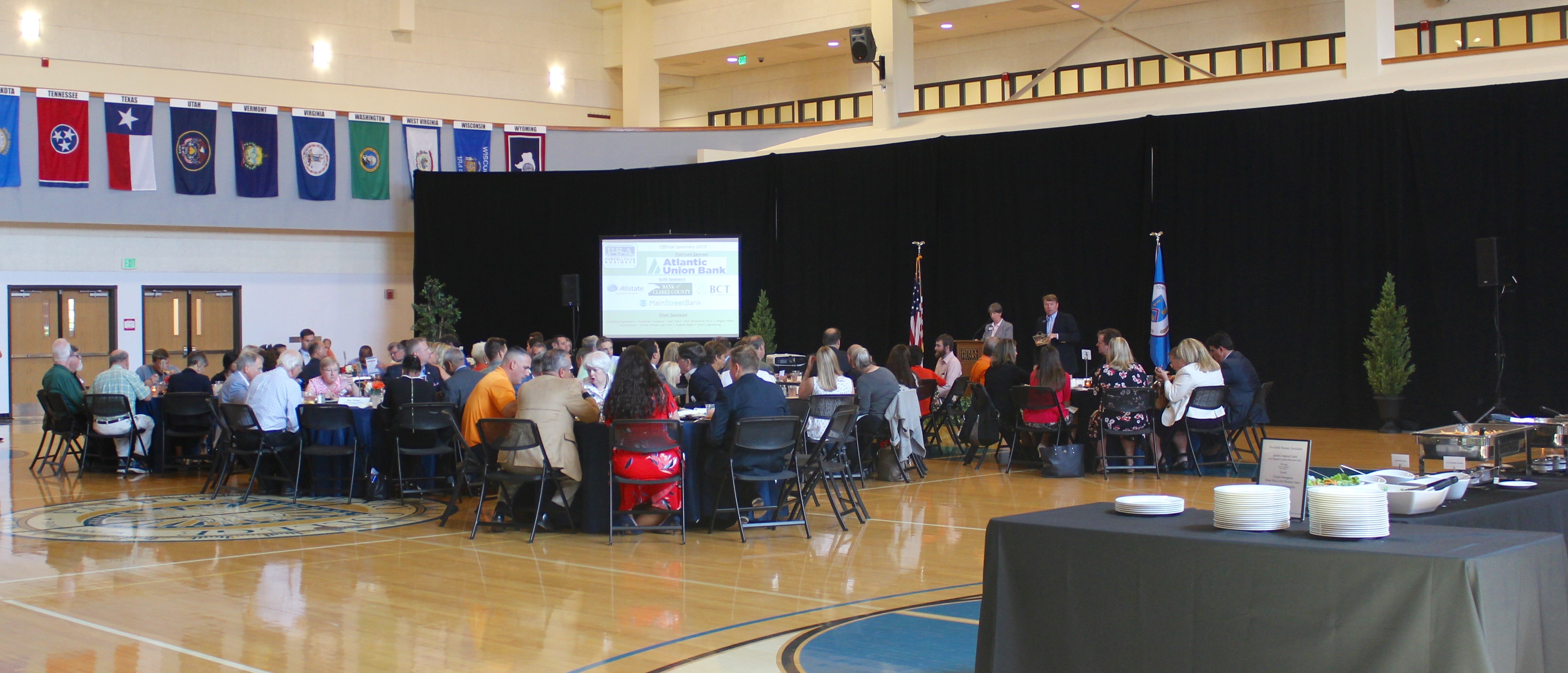 Our September Luncheon was a candidate forum that was held at Patrick Henry College on Tuesday, September 10th. Candidates came out to share with the business community in their own words why they are running and what they plan to do for the community at large.  PBA was honored to host this event and we thank Patrick Henry College for opening up their hall to us.
Correction: Purcellville Business Association (PBA) and QUE graphics, the design firm engaged by PBA, used an incorrect photo in the program at the PBA candidate forum luncheon held yesterday at Patrick Henry College. The picture used in the program for Mr. Kannan Srinivasan, who is running for Treasurer, is actually the picture of someone who is endorsing Mr. Srinivasan. QUE graphics inadvertently pulled the wrong photo from Mr. Srinivasan's campaign website and used it in the program. This was an unintentional mistake and both the PBA and QUE graphics apologize to Mr. Srinivasan and to the rest of our guests for any confusion this may have caused.