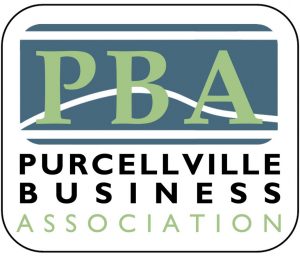 Highlights from the September Luncheon
September 15, 2022

Categories:
PBA meeting 07/13/2022
Our luncheon was opened with a welcome from our President Erin Rayner.
Thank you to our Sponsors and a quick welcome to our guests and new members in attendance:
Larry Harris representing the new Ace Hardware opening October 7th in the old Rite Aid location
Mary Sue Connoway with View of Heaven Farm.
Trevor with Wealth Management Firm.
Strest LLC – Reducing stress in our lives.
Jason gave a quick update on the Members who were winners or runner ups in Best of Loudoun Contest, and made a mention about the new Employment Listings/Now Hiring links available through PBA's Social Media.
Yvonne gave a quick Treasurers report asking for new members and stating we have 2 new members.
Tony Howard, Loudoun County Chamber President talked about the First Responder's Foundation fundraiser at Top Golf on Nov. 5th. https://lfrf.org/ https://lfrf.org/bravest-and-finest-topgolf-tournament/
Brian Morgan discussed Celebration Purcellville event October 3 – 9 https://www.purcellvilleva.gov/997/Celebrate-Purcellville looking for sponsors and sponsors!
Joel's Corner – Zoning rewrite ongoing progress. Architectural update. Expand walkability. Bush Tabernacle undergoing some renovations.
September Luncheon Spotlight Speaker – Stephen Grant, Business Development, GAM – Graphics and Marketing. GAM (aka GAM Printers) GAM – Graphics and Marketing is a 46-year-young, full-service, award-winning, family-owned marketing company.  We specialize in strategic marketing and branding, backed up by our in-house production department. Digital printing, mailing, wide format, social media management, fulfillment, promotional products, and signage are all under the GAM roof. Whether you are looking for marketing help or direct mail advertising GAM can help you.
September Luncheon Speaker – Stephanie Gumm, Financial Planner, Certified Exit Planning Advisor, Mentor Business Coach. Stephanie gave a presentation about her passion working with business owners as a quarterback to integrate their personal financial plan into their business planning based on their values and dreams. Stephanie is known as the GPS of financial planning. Simple Steps for Exiting Your Business! Succession Planning!
Our next Luncheon on October 11th, will be a Candidate Forum and will run from 12 -2 to give the candidates more time to speak. Grant Wetmore was chosen as our October Luncheon Spotlight Speaker.