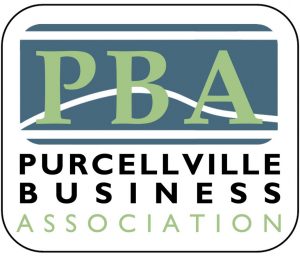 Highlights from the May Luncheon
PBA meeting 05/10/2022
Welcome made by Erin Rayner, PBA President
Special speaker Loudoun Business Alliance – Seb Cantone & Jenna Alexander gave a presentation about LBA and a current update on progress. They are currently advocating for a $17 Million grant.
Our May Spotlight Speaker was Jason Sengpiehl, Sengpiehl Insurance Group – Allstate. Jason is a Father of 4 kids under 12, 2 boys and 2 girls. Jason also serves as the Communication Chair for PBA. Jason wowed us with all the different forms of insurance he has personally as well as business wise and then shared the different types of insurance available to businesses as well as personal, "Yes there is an insurance policy you can get that will cover that!". Jason then discussed Disaster Preparedness Plans and gave out individual bags with some of the items in it.
Joel's Corner was provided by Purcellville Town Councilman Joel Grewe. Bike Park progressing well. There is an upcoming meeting where they will be discussing Zoning/Planning changes. Finalizing the town budget.
The main highlight of the May luncheon was our Roundtable Networking. This roundtable networking also called "business speed dating" gives each attendee an opportunity to connect with other PBA members, exact business cards and get to know a little more about each other's businesses.
Next Luncheon is June 14, 2022, and Jordan Smith, Chief Development Officer, Tree of Life Ministries is the spotlight speaker. Stephen Grant, GAM Graphics and Marketing was picked as our September spotlight speaker.